Volkswagen Tiguan Warning Lights

The Volkswagen Tiguan is a powerful and stylish vehicle that's been popular with drivers from Mechanicsburg, Camp Hill, and Harrisburg. But as you explore this impressive automobile, you may notice some lights appearing on your dashboard—and not have a clue what they mean.
Luckily, we can tell you what those car warning lights mean, and when you should take notice. Our team at Faulkner Volkswagen has created this informative and helpful sheet of some of the most common car warning lights in your Volkswagen Tiguan. Read on to learn all about them!
Green Lights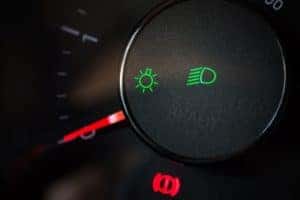 Green lights in your Volkswagen Tiguan are generally just letting you know a system is running. They do not normally require servicing.
Shift Lock: If you see a foot stepping on a pedal, this is a sign that the brake needs to be applied, so you can shift gears.
Daytime Running Lights: Green headlights on your dashboard are just your car's way of reminding you that you've engaged your lights. It's a great way to remember to turn them off when you park!
Yellow Lights
Yellow Volkswagen Tiguan warning lights require a bit more attention. These mean that something isn't operating properly. If you notice a yellow light, contact your service center when you have a chance.
Anti-Lock Brake System: If the letters ABS appear in yellow on your dashboard, this is a clear sign that something is off with your anti-lock brakes and they need attention sooner rather than later.
Low Oil: When you see a yellow oil can on your dashboard, it's time to replace the oil in your car. You can do it yourself, or schedule an appointment at your local service center to do it for you!
Red Lights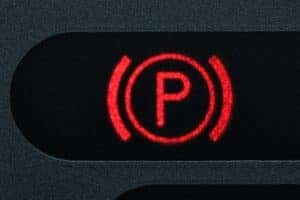 Red car warning lights should not be ignored. They can be a sign of a major malfunction, and require immediate attention. Don't panic; just contact your mechanic, and they'll get you back on the road in no time.
Brake System: A red exclamation point in a circle on your dashboard demands attention, and with good reason. This is an alert that your brake system is not operating properly, and you should get service before driving your vehicle.
Hood Open: If a little car appears in red on your dashboard with the hood up, it means that you've left your hood open at some point. Simply close it securely, and you should be good to go.
Electric Parking Brake: Do you see a big red 'P' with a line through it? That's your car's way of telling you something has malfunctioned with the electric parking brake. You should contact your service center as soon as you see this, to ensure your vehicle is safe to drive.
Check Out Our Service Center Today
Now that you have a better understanding of the Volkswagen Tiguan warning lights, you'll be ready the next time your vehicle needs service! Head on over to Faulkner Volkswagen today to check out our service center, speak with our expert mechanics, and schedule an appointment for your vehicle.
We've helped drivers from Mechanicsburg, Camp Hill, and Harrisburg keep their cars running in great condition, and we can't wait to help you, too, so visit us today! And remember, if you have any questions about your vehicle, contact our service center to learn more.