Volkswagen Passat vs Ford Fusion

The Volkswagen Passat and the Ford Fusion are two impressive cars. Faulkner Volkswagen has come up with the following comparison to help you decide which one is the right fit for your regular Mechanicsburg, Camp Hill, and Harrisburg commutes. Read on to explore the various advantages of both of these fully capable sedans.
VW Passat vs Ford Fusion: Interior Convenience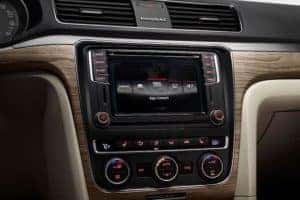 While both of these midsize sedans may seem as though they are pretty similar at first glance, there are actually quite a few differences. Convenience is one category in particular worth noting. In the case of the Volkswagen Passat, there's the available Frameless, Auto-Dimming Rearview Mirror that adds a distinct element of style to the interior while it protects your eyes from the unwanted glare caused by approaching headlights from the rear. This feature is not available in the Ford Fusion.
Another matter of convenience is the quality with which you're able to enjoy your driving soundtrack of choice. The VW Passat proves itself to be more than adequate in this case with the available, high-quality Fender® Premium Audio System that pumps out a full sounding 400 watts of power that's sure to enhance any driving experience. The Ford Fusion is available with a Sony® Audio System that's powered by a lower 390 watts.
VW Passat vs Ford Fusion: Overall Size
Another key factor that separates these two cars is their exterior dimensions. The VW Passat has a wheelbase of 110.4 inches, it is 72.2 inches wide, and its height comes to 57.9 inches. Over in the Fusion, the wheelbase is 112.2 inches, it has a width of 83.5 inches, and a height that comes to 58.2 inches. These measurements show the VW Passat to be the more compact of the two. This gives it a distinct advantage because its smaller stature helps it maneuver and corner better around those tight suburban and city curves.
Passat vs Fusion: Interior Roominess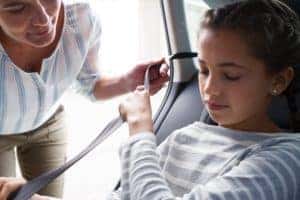 Even though the VW Passat is slightly more compact than the Ford Fusion, it certainly holds its own when it comes to the amount of cabin space available for everyone onboard to enjoy. For starters, both cars comfortably seat five occupants. They also share the same amount of headroom for the folks in the backseat which comes to 37.8 inches.
The VW Passat provides those same backseat passengers with 39.1 inches of legroom while the legroom in the Fusion only comes to 38.3 inches. The backseat passengers in the VW Passat also get to enjoy plenty of wiggle room with 57 inches. The Fusion falls slightly short in this regard with 56.9 inches.
Get a Closer Look Today
As we stated at the outset, both cars are fully capable and impressive. However, because of its distinguishing convenience, overall size, and interior space, the Volkswagen Passat effectively outshines the Ford Fusion. If you're in Mechanicsburg, Camp Hill, or Harrisburg, we invite you to experience the VW Passat first hand. Swing by or contact Faulkner Volkswagen today for your test drive.