---
As the responsible driveryou are, you know that when a dashboard light comes on, your VW Jetta is trying to tell you something. However, with all the symbols, it can be difficult to remember what each of them means.
To help drivers in the Mechanicsburg, Camp Hill, and Harrisburg areas, Faulkner Volkswagen has created this handy Volkswagen Jetta warning lights guide. Below, you find what out which each of your dashboard lights mean and what steps to take after you see them illuminate.
VW Jetta Dashboard Warning Lights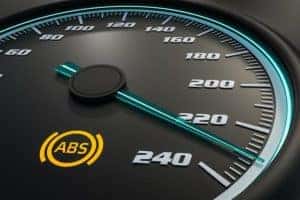 Antilock Braking System Malfunction– When you see this symbol light up on your dash, there could be an issue with our ABS. Although your normal brakes should still work, you should schedule an appointment with your authorized dealer to resolve this problem, as it could be harder to stop suddenly in an emergency.
Battery Error: Alternator Low Voltage Output– If this lightis illuminated, your battery charging system might have failed. When this happens, pull your vehicle over as soon as it is safe and turn off any unnecessary electrical components. Next, call your authorized VW dealer right away.
Automatic Transmission Malfunction– When this yellow light appears, your transmission may not be working probably which could result in a dangerous situation for you and your vehicle. Contact your authorized dealer immediately to have your system checked.
Direct-Shift Gearbox® Transmission Too Hot– This light means your transmission is overheating. Stop your car as soon as possible and allow your vehicle to cool down before driving again. Place your vehicle in parkuntil the light goes away, then you can continue to drive safely.
Hood Open– When your hood is open, this light will show up to let you know you need to securely close your hood before resuming driving.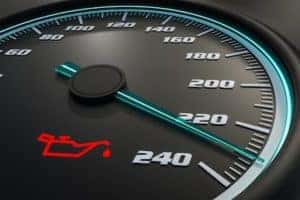 Oil Level Low– This symbol indicates that either your oil level is low, or your oil sensor is malfunctioning. If after checking your oil and it is at an appropriate level, schedule a service appointment to see if there could be other issues under your hood.
Brake Pad Wear– When this symbol illuminates, you should check your brake pads for wear. As worn brake pads can lead to serious issues,schedule a service appointment with your authorized dealer as soon as possible if they appear they need to be changed.
Coolant Level Low or Coolant Temperature High– This red warning light with show up on your dash along with three audible chimes. When this happens, you should stop the vehicle safely and check your coolant levels, then schedule an appointment with your Volkswagen dealer. Issues with coolant can lead to your car overheating and possibly causing a fire.
Clear Your Dashboard at Faulkner Volkswagen 
Has your VW Jetta warning lights let you know that something might be wrong with your vehicle? If so, contact our dealership right away. Our trained team of technicians can help diagnose the issue and make it your car is ready to hit the road again in Mechanicsburg, Camp Hill, and Harrisburg.
---