Volkswagen Jetta Safety Review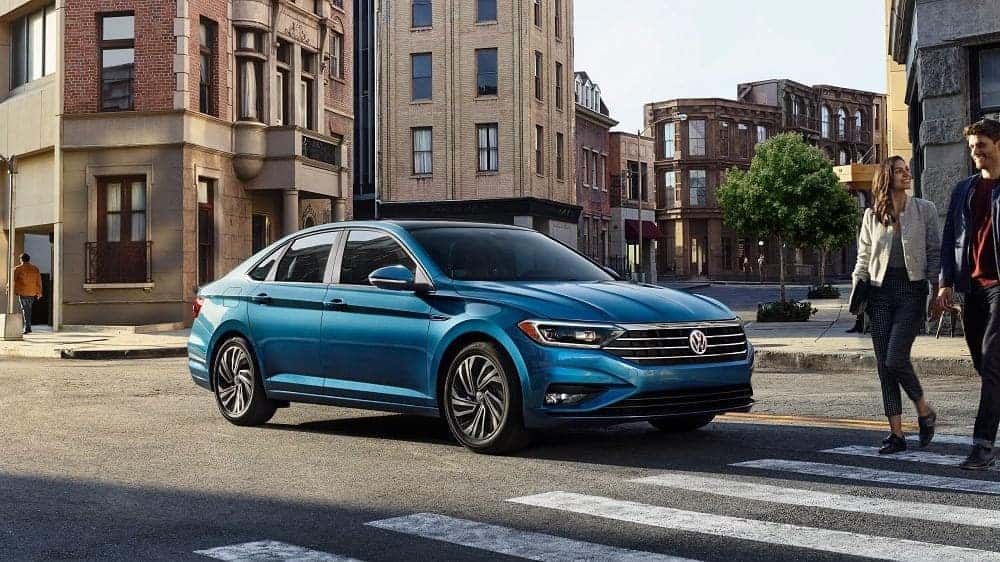 If you're looking for a safe and reliable vehicle that will make you feel confident on the road, the 2019 Volkswagen Jetta is here for you. At Faulkner Volkswagen, we want to show drivers in the Mechanicsburg, Camp Hill, and Harrisburg area what this great sedan can offer in terms of safety.
Read more to learn about the active and passive safety features that make the 2019 VW Jetta such a reliable vehicle.
Volkswagen Jetta: Intelligent Active Safety Features
Aboard the 2019 Volkswagen Jetta you will find a suite of active safety features that enable this vehicle to keep you out of an accident altogether. Feel peace of mind with features like the available Blind Spot Monitor system. This feature enables your car to notify you of vehicles that are driving in your blind spot, so you don't change lanes into a collision.
This sedan will also keep you out of collisions with the available Forward Collision Warning system with Front Assist. Using this technology, the VW Jetta is able to detect if you are coming too close to a vehicle ahead of you, so it can start braking automatically.
Comprehensive Passive Safety Features
In addition to having intelligent active safety features, the 2019 Volkswagen Jetta is also designed with passive features to keep you stable on the road. Features like the Automatic Post-Collision Braking System that engages your brakes in the event of a collision will makes sure are kept safe during an accident.
For improved handling, the VW Jetta is designed with standard Electronic Stability Control, so your wheels always have the proper amount of traction. This vehicle is designed inside and out with features that will make your driving experience smooth and easy.
Safety Enhancing Comfort Features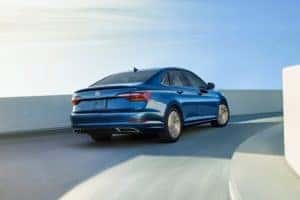 You will be able to drive in comfort with the available automated features aboard the 2019 Volkswagen Jetta. Drive confidently using the available Adaptive Cruise Control system that automatically manages your speed to keep up with traffic ahead of you. You'll be able to move down the highway with ease using this advanced feature.
For further automation, enjoy the available rain-sensing windshield wipers. You will be prepared for sudden storms with this feature that activates your wipers when rain hits your windshield. This technology enables you to drive without concern knowing that your vehicle has control of all the small details.
The 2019 Volkswagen Jetta is built for convenience, so you can focus on what really matters: driving. With the automatic features aboard the Volkswagen Jetta, you will be able to drive safely knowing that your vehicle will be taking care of you every step of the way.
Test Drive the Volkswagen Jetta Today
Drivers looking for a compact sedan that's designed to help them drive with confidence will feel great inside the 2019 Volkswagen Jetta. At Faulkner Volkswagen, we want to help drivers in the Mechanicsburg, Camp Hill, and Harrisburg areas get ahold of a vehicle that makes them feel comfortable.
If you're interested in trying out the 2019 Volkswagen Jetta, schedule a test drive with us online or over the phone today!