Used Car Dealer Shippensburg, PA
This insightful article is all about our used car dealer near Shippensburg, PA. We're able to assist drivers throughout the car-shopping process thanks to a few key services. First, we have a sizeable used and certified pre-owned inventory that you can view online or in person. Plus, we have a team of savvy consultant's eager to help you construct an appropriate payment plan, specifically one that fits into your budget and lifestyle.
There's much more to Faulkner Volkswagen as well. So, continue reading, and you'll also learn something about the charming town of Shippensburg!
What You'll Find in Shippensburg PA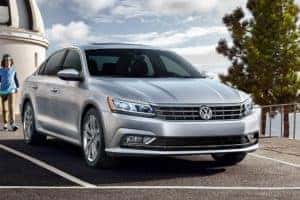 The cozy, tight-knit, and accommodating town of Shippensburg, PA, is definitely worth a long-weekend visit. The outdoor attractions, like the Olde Scotland Yard or the Cumberland Valley Rail Trail, are particularly beautiful in the fall, when the leaves begin to turn a mixture of striking orange and ruddy maroon.
If you would like to see a show, grab a seat at the delightful H. Ric Luhrs Performing Arts Center. This venue proudly hosts a range of classics, as well as modern favorites.
To see the charming community of Shippensburg up close, you'll need a reliable car. So, start browsing through our pre-owned inventory now!
Used & Certified Pre-Owned Inventory 
The economical used VW Jetta and the versatile pre-owned Volkswagen Tiguan are two stand out options in our inventory. We have plenty more models available, too. Overall, it's the diverse range of choices that helps us successfully pair drivers with their preferred car.
So, if you come to us and say you need horsepower, we'll direct you to the used Volkswagen GLI.
If instead you want a professional, practical sedan with modernized infotainment systems, the used VW Passat has you covered.
If you want to start browsing through our entire stock right now, you can check out our used online inventory. For instructive assistance and an up-close look at each vehicle, just stop by our dealership and you can stroll through our showroom!
Financial Guidance & Automotive Support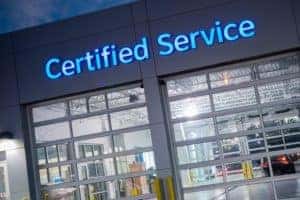 Getting the right used car for your lifestyle is a thrilling, exciting venture. Financing that vehicle is a big part of the process, which is why we've put together a team of expert consultants.
Their job is to help you create a payment plan that you're happy about. They'll also answer your lingering questions, whether you want to learn about leasing, buying, credit, or loans. You can start this process at any time by filling out one of our online financial applications!
As for automotive support, our detailed and highly modernized service center has you covered. Our technicians are capable of tackling any repair or maintenance, and thanks to the advanced equipment found in our on-site facility, they do so in a timely manner.
Other perks you'll find in our service department include a Volkswagen CARE maintenance plan, a dashboard lights indicator guide, and an online scheduler tool that makes setting up an appointment simple.
Stop by Our Used Car Dealership
Start the car-shopping process by browsing through the expansive inventory at our used car dealership near Shippensburg, PA!
If you find a vehicle that you like, give Faulkner Volkswagen a call, and we'll get you behind the wheel in no time!