Volkswagen Dealer Philadelphia PA
As a trusted Volkswagen dealer near Philadelphia, Faulkner Volkswagen is sure to have the vehicle you've been dreaming of. Plus, with our customer-forward services, your needs are always put first, giving you an overall rewarding buying or leasing experience. Find out more about us and our services by reading our brief guide below or skip to browsing our entire Volkswagen inventory easily online.
---

---
Our Large Volkswagen Inventory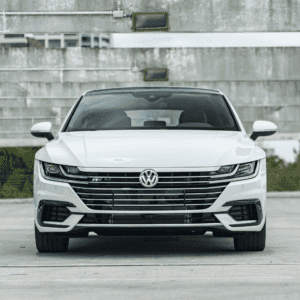 Growing every day, the selection of incredible sedans and SUVs in our showroom is sure to impress. We offer brand-new models like the always iconic VW Beetle, the fully-equipped VW Tiguan SUV, and all of your favorites.
Our selection of used and certified pre-owned Volkswagen models is also available, featuring some of the most reliable and fun vehicles to drive. No matter what you're looking for, we have the perfect vehicle to match your unique driving style.
Browse through our inventory today either at our dealership or online. Once you find a few of your favorites, schedule a test drive to see which one will meet your needs the most.
Volkswagen Financing
Whether you're looking to lease a new model or take out a loan, the professionals in our service department can help you find the perfect plan. They have the tools, experience, and know-how to craft a contract that is personalized, flexible, and suits your lifestyle, no matter what that may be.
To get a jump start on the process, fill out our online credit application from home today. It only takes a couple of minutes and will better prepare of finance managers for when it's time to talk numbers.
Proudly Serving Philadelphia PA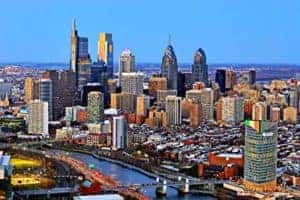 With tons of sites to see and places to experience, your time in Philly is sure to be a blast. Whether you're visiting the area for the first time or have lived here for years, you're sure to find something that piques your interest.
Some of the most popular destinations include the Philadelphia Art Museum, the Liberty Bell, and Independence National Historical Park. All of these spots give you a peek into the history of Philly, as well as provide a good insight of how the city is today.
For those looking for something off the beaten path, try the Shofuso Japanese House and Garden. Here, you can view beautiful landscapes and even enjoy a traditional Japanese tea ceremony. Beer lovers will also find solace at Yard Brewing Company. Come tour the brewery and taste tons of delicious beer and food in their taproom.
No matter where you're headed, we know it will be that much more elevated behind the wheel of a new or used Volkswagen.
Visit Faulkner Volkswagen near Philadelphia PA Today!
As your go-to dealer near Philadelphia, we strive to make your experience one for the books. With our help, we know we can equip you with your dream car, taking your daily commutes to a whole new level. Stop by our dealership today to get started on the exciting process.
Cars May 26, 2021
I shopped at Faulkner for a used VW Jetta. It was easy to make an appointment but when I called on the phone they said that there is absolutely nothing wrong with the car. Then when I arrived there were scratches on the trunk and stains on the driver's seat. I wish they told me beforehand so I knew what I was walking into but other than that great pricing, buying process and customer service. I had the pleasure of working with Victor and he was really helpful!
Cars Apr 17, 2020
I bought a VW from Faulkner last summer, and it was a professional and short engagement without any sales pressure. Truly a positive experience. Now, 8 months later I went back for a used car. In the times of COVID lock down, Faulkner did an excellent job of communicating (digitally) and being flexible about how and when the purchase might take place. Based on all my experiences with this dealership, I trust them, up to and including the manager. I would go back to Faulkner any time!
DealerRater Feb 28, 2020
By far the best dealership experience. Amber did an incredible job, very easy to communicate with and answered all questions within minutes. They value your time and had me out in under an hour and a half with my brand new car. Will gladly drive another 230 miles in the future just to buy from them. Absolutely incredible experience. Thank you again
DealerRater Feb 28, 2019
Despite having three VW dealerships within 15 miles of my home, I drove 75 miles to work with Faulkner . From the minute I inquired about a vehicle on their website I was greeted by Morgan who is more than accommodating . They came in very strong with the initial price of the vehicle and we had very little negotiating to get to my number . I was transition to Alex in the sales department, he listen to me and accommodated me . The finance department was able to get me a slightly better interest rate than I had received to my bank. I Purchased the 2019 ...
Cars Nov 6, 2018
Haven't purchased yet but their customer service and sales help has been great. Very encouraging considering most of the bad dealers out there. Would not hesitate to move ahead with them.
DealerRater Feb 9, 2018
All the people that I dealt with in regards to the purchase of my new Passat were very pleasant and knowledgeable. I would gladly buy another vehicle here in the future. Further, I will recommend this dealership to others.
DealerRater Feb 4, 2018
The dealership was more concerned with me finding the right car for my needs, than selling me something that was not a good fit. Alex spent the time necessary to ensure I would be happy with my Atlas. I have received several phone calls and emails from Alex to follow up with my purchase.
DealerRater Feb 3, 2018
All. Employees we came in contact with were very helpful an d pleasant .the salesman was well informed and was very knowledgeable of the vehicles and helpful with making our decision to purchase the vehicle I would recommend him as the person to contact if interested in a vehicle.
DealerRater Feb 2, 2018
George was easy to deal with and very knowledgeable about the GTI that I purchased from him. Pleasurable experience from start to finish. Thanks again, I love the car!
DealerRater Feb 2, 2018
Stopped in unannounced for an oil change. Was done in a very timely manner and everyone in the service dept. We're very pleasant and helpful
---
Leave Us A Review