Volkswagen Dealer Hummelstown PA

The allure of the Volkswagen brand is well-known, and when you come to our Volkswagen dealer near Hummelstown, PA, you'll find an attractive blend of available models. Our inventory is purposefully diverse, so you can identify the automotive features that matter most to you. Once you've found the right vehicle and completed your test drive, you can sit down with our savvy consultants and move through a trimmed-down financial process!
This article details all of the services at Faulkner Volkswagen, while also quickly touching on highlight attractions in the Hummelstown area.
Things to do in Hummelstown PA
The authenticity of Hummelstown, PA, is best exemplified in the unique Indian Echo Caverns, which attracts tourists from all over the country. These honeycombing compilation of caves is stunning to look at, and the available tours will intrigue both parents and children.
If you want to spend an afternoon sampling refined wine, then stop by the Cassel Vineyards of Hershey. Gather the family and head over to the Challenge Family Fun Center, where a plethora of games and activities await.
To navigate through the Hummelstown community, you'll need a reliable vehicle. To find this, start browsing through our expansive inventory!
Find Volkswagen models in Our Inventory 
There are two ways to view our diverse range of Volkswagen models. First, you can stop into our showroom and check out the models in person. You can start browsing through our online inventory now. Either way, you'll find an appealing assortment of high-performance sedans and luxury SUVs.
The 2019 Volkswagen Jetta is a good example. It sports an energetic engine, has up-to-date infotainment technology, and is especially safe.
Another appealing option is the classic VW Beetle. The exterior frame of this model is always attractive, and the redesigned engine adds more acceleration than ever before.
If you have questions about any of our Volkswagen models, don't hesitate to contact our insightful staff!
Financing & Servicing Your Volkswagen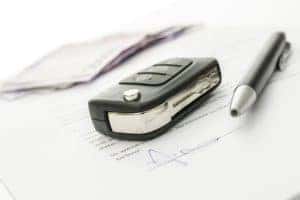 Once you've found the right VW model, you can proceed to sit down with our savvy consultants and begin constructing a payment plan. We'll be sure to customize this plan to fit your specific needs, too.
If you are interested in a loan, our strong relationship with local banks and lenders will come in handy. If you enjoy doing research on your own time, fill out one of our online financial applications, and you'll be a step ahead of the game!
As for service and automotive care, our on-site facility is filled with advanced technology and run by an experienced team of professionals. We also have a detailed VW Care Plan to ensure your vehicle gets the proper care.
Another perk you'll find in our service center is roadside assistance which includes no-charge towing, battery jump-start service, flat tire service, and fuel delivery service.
If you want to schedule a specific appointment, you can use our online scheduler tool!
Drive Off in Your Favorite Volkswagen Model 
If you visit our Volkswagen dealership near Hummelstown, PA, we're confident you'll drive off in your favorite model.
To do this, give Faulkner Volkswagen a call and set up your test drive!