Volkswagen Dealer Gettysburg PA
Faulkner Volkswagen has been serving drivers in and around Gettysburg for over 80 years. In all that time, our commitment to customer service has never faltered. You'll experience that firsthand when you visit our VW dealer near Gettysburg, PA.
First, we'll tell you about our services, and how we can help you find your dream car. Learn all about dealership below, and don't hesitate to contact us if you have any questions.
Find a Dependable Volkswagen near Gettysburg PA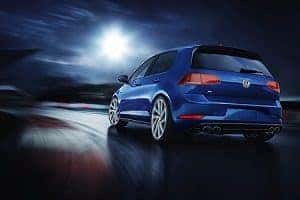 If you're seeking a reliable and affordable vehicle, you can find one at our Volkswagen dealer near Gettysburg, PA.
We carry new sedans like the VW Jetta, hatchbacks like the Volkswagen Golf, and SUVs like the VW Tiguan. We also have plenty of used and certified pre-owned (CPO) models to choose from. Not only are these vehicles highly reliable, but the CPO ones come with extra amenities like a limited warranty and roadside assistance.
Before visiting our Gettysburg area dealership, you'll want to check out our inventory online. This shows you what we have in stock and helps narrow down your wish list. If there's a car you want to learn more about, you can do so with our vehicle reviews and comparisons.
However, the best way to know if a car is right for you is to take it on a test drive. You'll get a chance to sit behind the wheel, check out all the features you read about, and take the car for a spin. By the end of the test drive, you should have a clear idea on whether you just found your new ride.
Get Expert Finance & Service
Once you've selected a new car, we can help you start the buying process. We provide a finance application that you can fill out to get pre-approved. We'll then take that information and get you a great auto loan with terms that work for you.
Not only will we help with the purchasing process, but we'll also help keep your new ride in great shape. Our state-of-the-art service center is filled with the latest equipment and technology. These are used by highly trained technicians, ready to solve any automotive issue presented to them.
If your vehicle needs service, but you're a bit short on time, you can take advantage of our VW Service Xpress. This allows you to get oil and filter changes, tire rotations, and other maintenance work without needing to make an appointment.
This is just one of the many ways we put your needs first.
Serving the Historic City of Gettysburg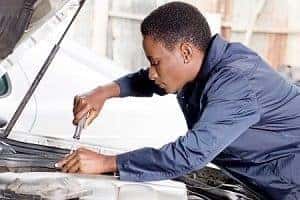 Having a dependable vehicle definitely makes driving around Gettysburg easier. This is especially helpful, considering all the fun places there are to explore.
This historical city has a small-town charm that makes it perfect to visit any time of the year. During the warmer months, you'll want to visit Gettysburg National Military Park or take a historic walking tour. When the weather cools down, it's a perfect time to catch a show at the Gettysburg Civil War Era Dinner Theater, or you can visit the various shops, restaurants, and wineries that are in the area.
Visit Our VW Dealership near Gettysburg PA
No matter which hotspot you want to visit in Gettysburg, we'll help you get there. Visit our Volkswagen dealer near Gettysburg, PA, and we'll guide you through your entire car-buying journey.
Don't wait. Visit Faulkner Volkswagen today!
Cars May 26, 2021
I shopped at Faulkner for a used VW Jetta. It was easy to make an appointment but when I called on the phone they said that there is absolutely nothing wrong with the car. Then when I arrived there were scratches on the trunk and stains on the driver's seat. I wish they told me beforehand so I knew what I was walking into but other than that great pricing, buying process and customer service. I had the pleasure of working with Victor and he was really helpful!
Cars Apr 17, 2020
I bought a VW from Faulkner last summer, and it was a professional and short engagement without any sales pressure. Truly a positive experience. Now, 8 months later I went back for a used car. In the times of COVID lock down, Faulkner did an excellent job of communicating (digitally) and being flexible about how and when the purchase might take place. Based on all my experiences with this dealership, I trust them, up to and including the manager. I would go back to Faulkner any time!
DealerRater Feb 28, 2020
By far the best dealership experience. Amber did an incredible job, very easy to communicate with and answered all questions within minutes. They value your time and had me out in under an hour and a half with my brand new car. Will gladly drive another 230 miles in the future just to buy from them. Absolutely incredible experience. Thank you again
DealerRater Feb 28, 2019
Despite having three VW dealerships within 15 miles of my home, I drove 75 miles to work with Faulkner . From the minute I inquired about a vehicle on their website I was greeted by Morgan who is more than accommodating . They came in very strong with the initial price of the vehicle and we had very little negotiating to get to my number . I was transition to Alex in the sales department, he listen to me and accommodated me . The finance department was able to get me a slightly better interest rate than I had received to my bank. I Purchased the 2019 ...
Cars Nov 6, 2018
Haven't purchased yet but their customer service and sales help has been great. Very encouraging considering most of the bad dealers out there. Would not hesitate to move ahead with them.
DealerRater Feb 9, 2018
All the people that I dealt with in regards to the purchase of my new Passat were very pleasant and knowledgeable. I would gladly buy another vehicle here in the future. Further, I will recommend this dealership to others.
DealerRater Feb 4, 2018
The dealership was more concerned with me finding the right car for my needs, than selling me something that was not a good fit. Alex spent the time necessary to ensure I would be happy with my Atlas. I have received several phone calls and emails from Alex to follow up with my purchase.
DealerRater Feb 3, 2018
All. Employees we came in contact with were very helpful an d pleasant .the salesman was well informed and was very knowledgeable of the vehicles and helpful with making our decision to purchase the vehicle I would recommend him as the person to contact if interested in a vehicle.
DealerRater Feb 2, 2018
George was easy to deal with and very knowledgeable about the GTI that I purchased from him. Pleasurable experience from start to finish. Thanks again, I love the car!
DealerRater Feb 2, 2018
Stopped in unannounced for an oil change. Was done in a very timely manner and everyone in the service dept. We're very pleasant and helpful
---
Leave Us A Review