Used Car Dealer Hummelstown PA

If you're looking for a quality used car dealer near Hummelstown, PA, you've come to the right spot. At Faulkner Volkswagen, we pride ourselves on providing drivers with superior service and expertise they can trust.
Whether you're looking to purchase a used car, set up a lease with our financing center, or schedule a test drive in one of our great vehicles, we can help! Read on to find why we're so proud to be a used car dealer near Hummelstown, PA.
About Hummelstown PA
Hummelstown, Pennsylvania is a borough in Dauphin County. It has a population of over 4,520 people and was established way back in 1762.
Hummelstown is a thriving little community with plenty to see and do wherever you go. There are movie nights at the Herbert A. Schaffner Memorial Park, which provide fun for the whole family. You can bring blankets and a picnic basket for a movie night no one will forget.
There's also the annual Hummelstown Arts Festival every, which is a great way to discover local artistic talent. The nonprofit event benefits the local high school scholarship program.
Used Car Dealer Inventory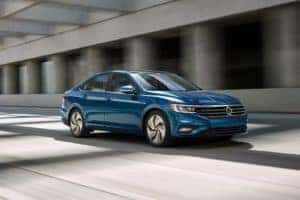 It's important to have lots of options when making a big decision — especially if it's about your car. That's why we pride ourselves in an extensive inventory of all your favorite makes and models. From old classics to cutting-edge new technology and everything in between, we're sure to have what you're looking for.
And if you want to check out our inventory right now, you can — without stepping foot in our used car dealer near Hummelstown, PA. Just head over to our online inventory to get a head-start on your research. You'll be able to browse at your leisure, and then choose the vehicle you want to test drive in!
Service Center Near Hummelstown, PA
O prides itself on providing drivers with superior performance and safety, and our service center does exactly that! Expert technicians trained extensively on specific makes and models will work hard to help with any questions or concerns you might have about your vehicle.
From changing your windshield wiper fluid to having to contend with major repairs after a collision, our team has seen it all — and they can help you with whatever you need!
In a hurry, but still want to experience our superior service firsthand? Use our handy online tool to schedule a service appointment for when it's most convenient. Just fill out the simple form, and you'll be on your way to a superior service center experience.
Schedule A Test Drive Today
Ready to experience our quality care and extensive used car inventory for yourself? Then what are you waiting for? Head on over to Faulkner Volkswagen and schedule a test drive in one of our great cars today.
Whatever type of vehicle you're looking for — be it an SUV, sedan, or convertible — we're sure to have it in stock, so stop by today to see what we have in store for you.