Best Pizza Places Mechanicsburg PA

Traditional, thin-crust or Sicilian-style: no matter how you prefer it there's no denying the intoxicating power that pizza has over our collective palate. The great news is that if you live in the Mechanicsburg region, you're never too far from a high-quality slice.
As a special delivery to our fellow pizza lovers, we're kneading the dough and spreading the sauce on our list of the best pizza places Mechanicsburg, PA, has to offer. Continue reading to see if your favorite made our list!
Aldo's Pizza Town USA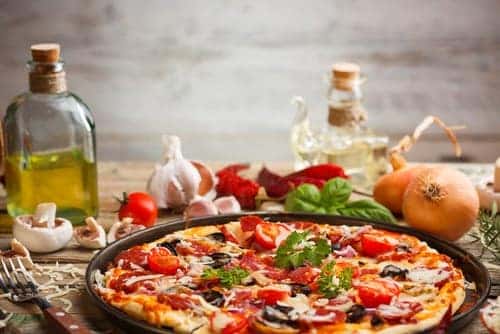 We'd hate to burst your bubble this early on, but despite its incredible selection of fresh, homemade pies, Aldo's is not in fact an entire borough devoted to the celebration of pizza. It is however one of our go-to spots whenever we find ourselves with a serious case of pizza-itis.
Located off South Market St., Aldo's also provides a delicious menu of classic Italian-American favorites including Stromboli, Italian subs, and baked pasta dinners big enough to cover a Sunday dinner at Nonna's.
Our Favorite Slice – try their popular white pizza that uses fresh garlic, broccoli, tomatoes with creamy ricotta cheese.
JoJo's Pizza & Pasta
If you grew up in the Mechanicsburg area there's a good chance you've gobbled down a slice or two from JoJo's. Opened in 1968, this family-run business is focused on quality and never settling for a second-rate pizza. It's probably why they've racked up so many awards over the years.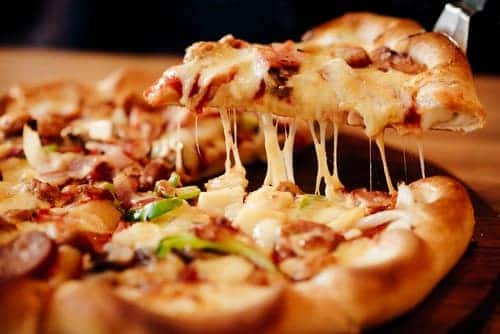 Offering two locations in Mechanicsburg, you're never too far from their delicious menu of freshly made items including homemade pastas, salads, and calzones. JoJo's even offers a wide selection of veggie-friendly options for those who pass on the gabagool.
Our Favorite Slice – when ordering from the oldest pizzeria in town, stick with a classic Margherita that uses fresh basil, garlic, olive oil, and Roma tomatoes.
The Pizza Grille
How far are you willing to travel for delicious pizza? 5 miles? 50 miles? No distance is too far? While we respect your devotion, we were thinking maybe more like Carlisle or Camp Hill. Providing gourmet pies topped with everything from fresh crab meat to wild mushroom puree, The Pizza Grille ain't serving up your typical pizzeria pie.
While you could probably eat their pizza every day for a year and not have the same experience twice (go ahead, we dare you) we'd also suggest straying from their unique pizza creations to sample their incredible dinner menu that offers up fresh seafood to gourmet burgers.
Our Favorite Slice – fortune truly favors the bold and if you're ever fortunate enough to try their Thai Chicken pizza with spicy peanut & sriracha sauce you'll consider yourself one lucky pizza lover.
Order Up!
Now that we spilled the marinara on our list of the best pizza places near Mechanicsburg, PA, we think it's time you go and try them out for yourself!  Stop into any of these fantastic pizzerias or go online to check out their social media for special offers and more!